Dancing with Your Community Stars 2017
Starts On:
March 25, 2017
7:00 PM
Ends On:
March 25, 2017
10:00 PM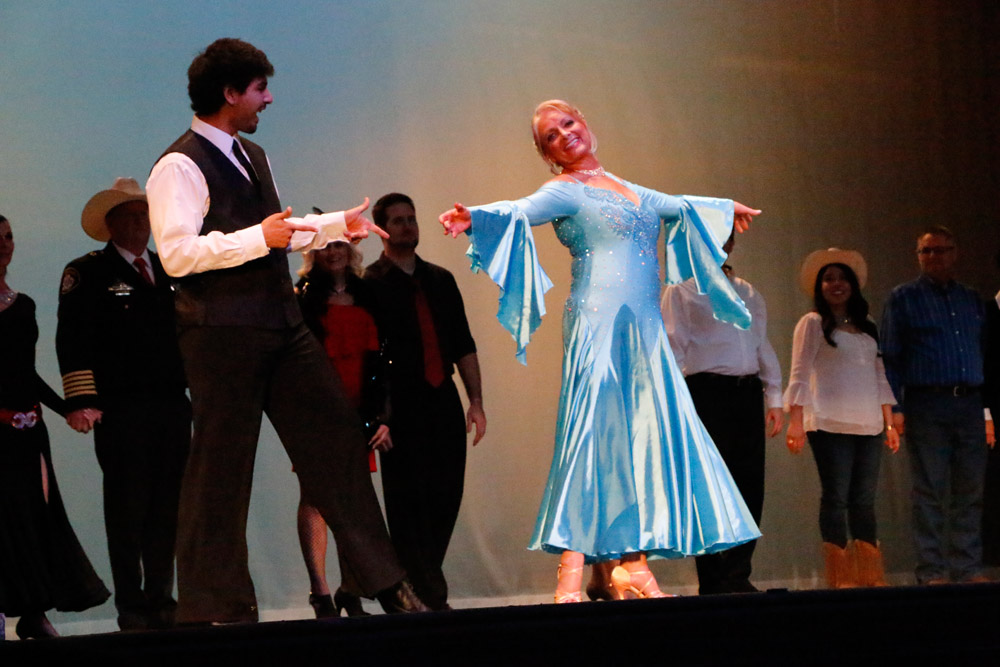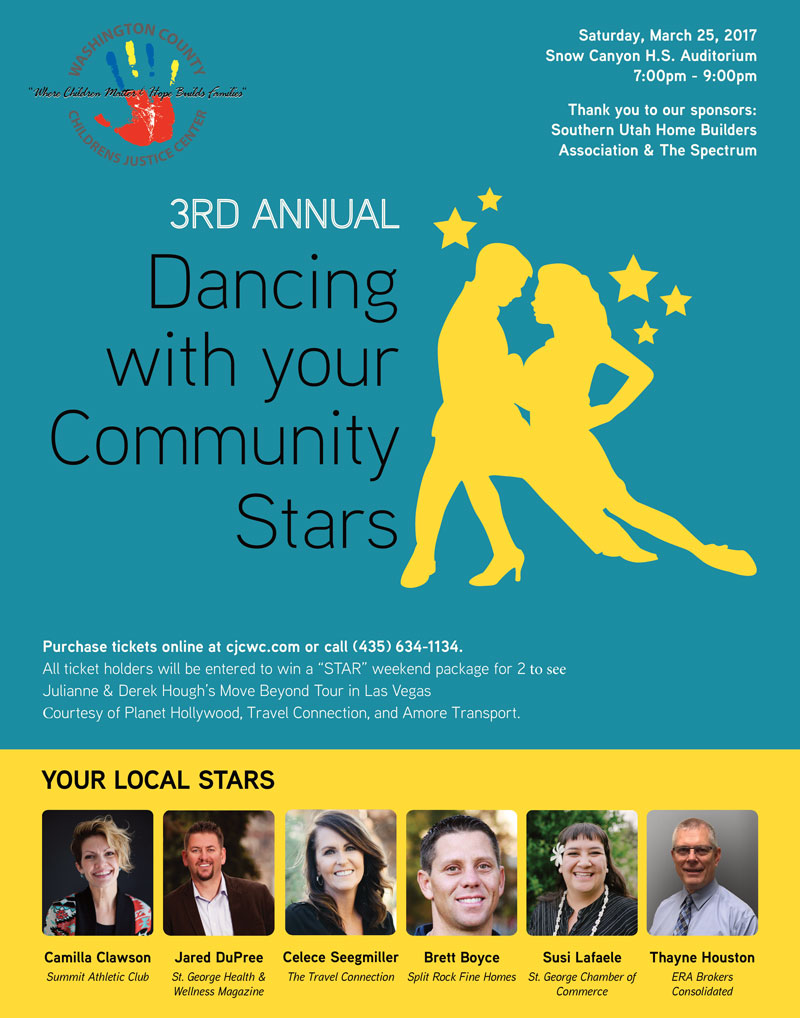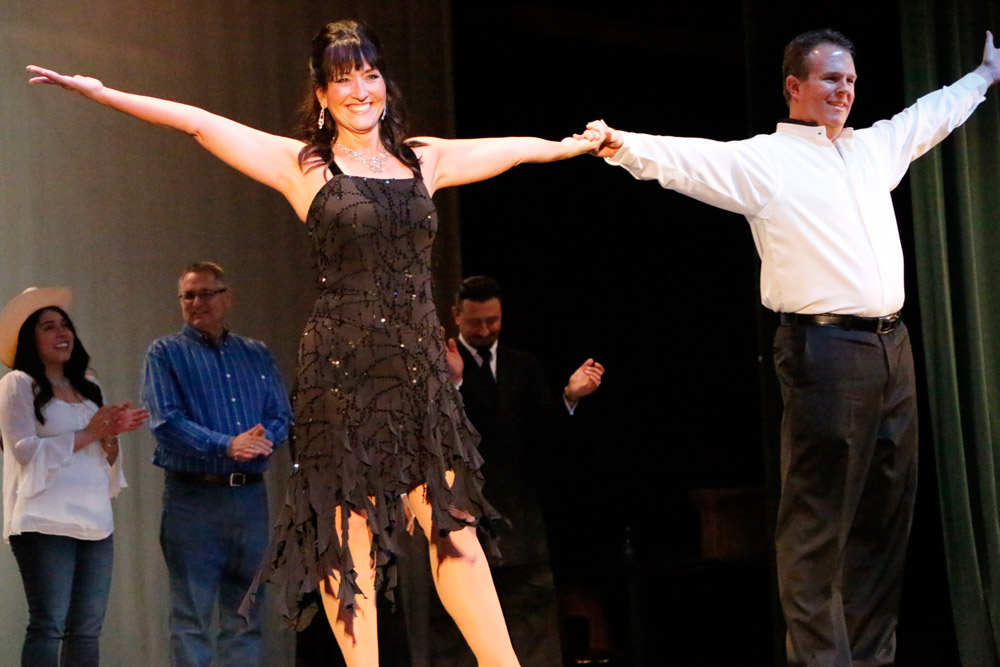 Dancing with your Community Stars:
If you like Dancing with the Stars on television, now is your chance to see St. George's Community Stars compete for their own mirror ball trophy, as well as help raise money for the Washington County Children's Justice Center (WCCJC).
We are proud to announce that our 3rd annual Dancing with your Community Stars will be on March 25, 2017. It will be held in the Snow Canyon High School Auditorium, 1385 Lava Flow Dr. in St. George at 7pm.
We want to thank our "Stars"
Celece Seegmiller, Owner of The Travel Connection
Camilla Carden-Clawson, popular Zumba and Fitness Instructor/Summit Athletic Club
Susi Lafaele, Director of Events/St George Area Chamber of Commerce
Brett Boyce, popular Parade of Homes Builder and partner of Split Rock Fine Homes
Jared Dupree, CEO, St George Health & Wellness Magazine
Thayne Houston, CEO of ERA Brokers Consolidated.
And also our "Pros":
Neil Duncan, local professional ballroom dancer
Christine France, representing Tuacahn High School Ballroom
DonJuhl Pili with Red Rock Swing Group; Geoff Hall, DSU Ballroom Team member
Kelby Morrison, current DSU Miss Dixie and with Westside Dance Studio
Mindy Wright, Pine View High School Dance Instructor.
2015 was the inaugural year for Dancing with your Community Stars with more than $15,000 raised for the Center. Our 2016 event thrilled us with overwhelming support and raised over $22,000, so we're planning for another successful year in 2017!
The Children's Justice Center (CJC) is one of 20 homelike facilities across the state of Utah that serve children and families who are experiencing the crisis and chaos that comes with the disclosure of significant physical or sexual abuse and other crimes involving children such as domestic violence. The Center is designed to help children feel safe and comfortable so they may begin to deal with the difficult and often frightening issues that surround abuse.
Traditionally, investigation of child abuse required many interviews of the child victim by the police, social services, medical personnel, mental health professionals and attorneys. Each interview is now recorded so that these children rarely need to tell their story multiple times.
Please help support the WCCJC by joining us for our 3rd annual Dancing with your Community Stars. Tickets are $15 and can be purchased online at www.cjcwc.com, by calling the WCCJC 435-634-1134, or through one of your local Stars! AND…..ALL ticket bearers will be entered in a drawing for a "Star" weekend package for two to see Julianne & Derek Hough's Move Beyond tour in Las Vegas, including a 2-night stay, 2 tickets to the Linq and luxury transportation to and from Vegas with Amore Transport!
This event is sponsored by the Southern Utah Home Builders Association and The Spectrum. Thanks goes to our Stars and Pros who donate their time and resources to participate in this event. We would also like to thank Bay Equity Home Loans, Southwest Spine & Pain, St George Eye Center, ERA Brokers, Camping World of St George, Summit Athletic Club, Dr. Colleen Andruss/Healthy Lifestyles, Joe Glessner and Patricia Shoemaker-Glessner, Owl Woman and View On Magazine for their sponsorship.
https://www.facebook.com/wccjc and https://www.facebook.com/DWYCStars